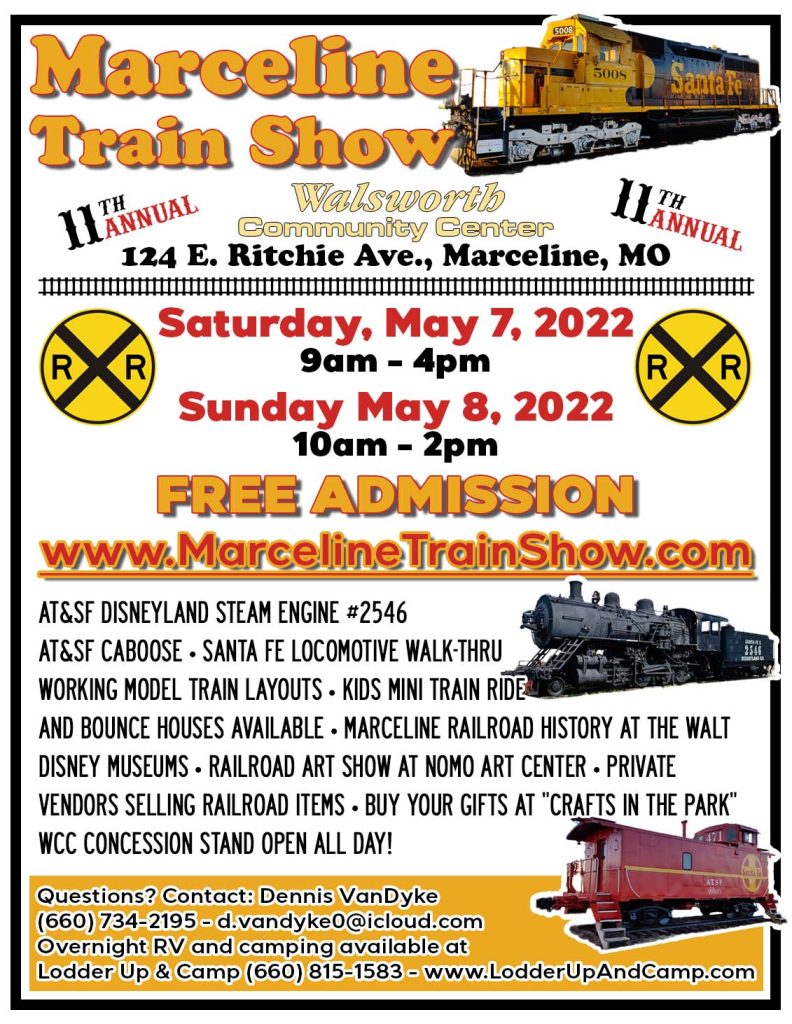 The Walsworth Community Center has been hosting the Model Train Show since May 2012. The show had previously been held at the Marceline Masonic Lodge until a storm created major damage to the Masonic Lodge and it remained closed for repairs for a lengthy period of time.
The Model Train Show has included some major improvements over the years with the WCC family. The Texas Date Nail held their annual convention by attending and setting booth up at our event for a couple of years. The BNSF Railroad has been more than generous each year by providing a locomotive or passenger cars for the public to tour. The Odessa Optimist Club has been a great partner with The Model Train Show Committee in bringing their ride-on children's train to entertain the younger tots.
In more recent years, the Walsworth Community Center has been deemed Mini Meet status and has held small conference on train related topics and brought in guest speakers to educate and share their knowledge and stories with the community. We have also had great success with outreach through the Missouri Highway Patrol, National Guard, D.A.R.E, and Operation Life Saver setting up demonstrations and handing out information to attendees.
In 2019, we were joined by LifeFlight and made the addition of bounce houses in Ripley Park for further entertainment for the children. Throughout the years, we have also held Crafts in the Park in Ripley Park along with the Model Train Show.
The Model Train Show has given our community another great opportunity to come together and showcase all the railroad history of our town. All of these events would not be possible without the help of NOMO Art Gallery, Walt Disney Hometown Museum, and the Marceline Chamber of Commerce.